School nursing is a specialized practice of professional nursing that advances the well-being, academic success, and life-long achievement of students. To that end, school nurses facilitate positive student responses to normal development; promote health and safety; intervene with actual and potential health problems; provide case management services; and actively collaborate with others to build student and family capacity for adaptation, self-management, self-advocacy, and learning." This definition was adopted at the NASN Board of Directors meeting in Providence, Rhode Island in June 1999.
The Uniondale School District (UUFSD) School Nurses support the health and educational success of children by developing, maintaining and promoting health practices utilizing advanced school nursing practices by specialized registered nurses.

Some of the services provided include but are not limited to: illness and injury care during the school day; nursing assessment & consultation for physical / mental health; health care planning for acute & chronic illnesses; administration of prescribed medication; emergency care and planning; vision, hearing & scoliosis screenings.
An Overview of the Standards of School Nursing Practice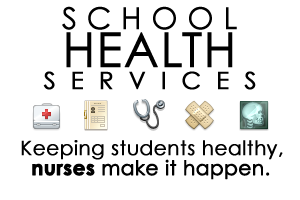 Contact:

Sylvia Kallich, RN, LNC
Coordinator for Health Services
Uniondale High School
Health Office, Rm # 123
Mrs. Phyllis Rubin
Secretary
516-560-8851