Early Childhood Education (P-2)
Welcome to the Uniondale Early Childhood Education page. At Uniondale, we support children's learning and development through learner-centered environments that provide intentional and interdisciplinary learning experiences and high quality language interactions to all students.

The NYSED values purposeful play-based instructional strategies in the early childhood classroom. We are fortunate to have a teaching staff that is committed to fostering our children's development of the attributes of an active learner which include: curiosity, creativity, initiative, and persistence. While teachers create environments that are developmentally, culturally, and linguistically responsive to students, teachers and students alike influence what and how children learn.

The Core Beliefs of the NYS CBK (Core Body of Knowledge) serve as the guiding principles of the Early Childhood Programs P-2.
Children are born ready to learn.

Children construct their own knowledge based on their curiosity and driven by their interests. This active construction is facilitated by interactions with adults and other children.

Children's learning is active and follows a recurring path: awareness, exploration, inquiry and application.
At Uniondale, we strive to engage students in complex thinking and analytical reasoning within our classroom learning centers. To learn more about our program guidelines and implementation click the links below.
New York State Early Learning Guides
Pre-K First Week of School Schedule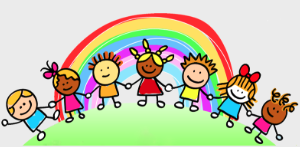 Contact:
Milerbin Genao
Director of Early Childhood Education
516-918-1063
Email Milerbin Genao
UHS Room 9
Wendy Simpson
Secretary
516-918-1181